THE TASTE OF FEELING FREE AGAIN, A FEELING THAT WAS DEEPER THAN THE OCEAN.


LE BUREAU DU PEINTRE
NEW WORKS BY NACHOTORRA
27 × 35 cm
OIL ON CANVAS




It has taken me a long time to feel again the ability to express myself through painting, with this freer work based on color and sounds in the purest Kandinsky style I have recovered the illusion of painting, I have even returned to paint those still lifes that I longed for so much and to feel them mine again, without a doubt I am back on the path of freedom of expression.



---

DRAWINGS AND SOME WRITINGS first book published by THE MDUP FOR 2022 NACHO TORRA .
---
SOME SKETCHES BY NACHOTORRA
148 × 210 mm
DRAWING ON PAPER




After a full year of work and with the eternal excuse that I am always traveling and I don't have time to finish my paintings, I decided to face the situation with the simplest and fastest technique I know, drawing. I have never stopped drawing during all these years that I have been from here to there, on each trip I have always carried a notebook, that is precisely why I want to collect all those images that are still latent in my head with a drawing book, recently doubtful I started to write about my love for painting, so this book will be accompanied by some readings and thoughts. I recently discovered the writing side of reading The frieze of life, by Munch. He wrote throughout his life and kept - college essays and notebooks, journal entries, prose poems, literary and dramatic sketches, travel letters, newspaper contributions, contracts, requests, prosaic to-do lists, and obviously letters. This reference would be the starting point to start this book.


---
SOMETIMES YOU NEED TO TRY NEW THINGS AND EXPLORE NEW HORIZONS TO REMEMBER.




FIRST ABSTRACT PAINTING BY NACHOTORRA
27 × 35 cm
OIL ON CANVAS




The reality, although many people are surprised, is that I began to love painting through abstraction even before doing my first painting exhibition, that's why I studied in Cuenca. Before, I had worked in the studio of an abstract painter and there I had managed to break my academic training. But it wasn't until college that I started trying more things and exploring new horizons. After all these years selling figurative painting, I have managed to return to abstraction as a way of forgetting the past and recomposing my illusion to paint with a new perspective.



---
THE PERCEPTION OF VOLUME, A REVIEW OF SIMPLE SCULPTURE, TRYING TO CREATE NEW SILUOUTES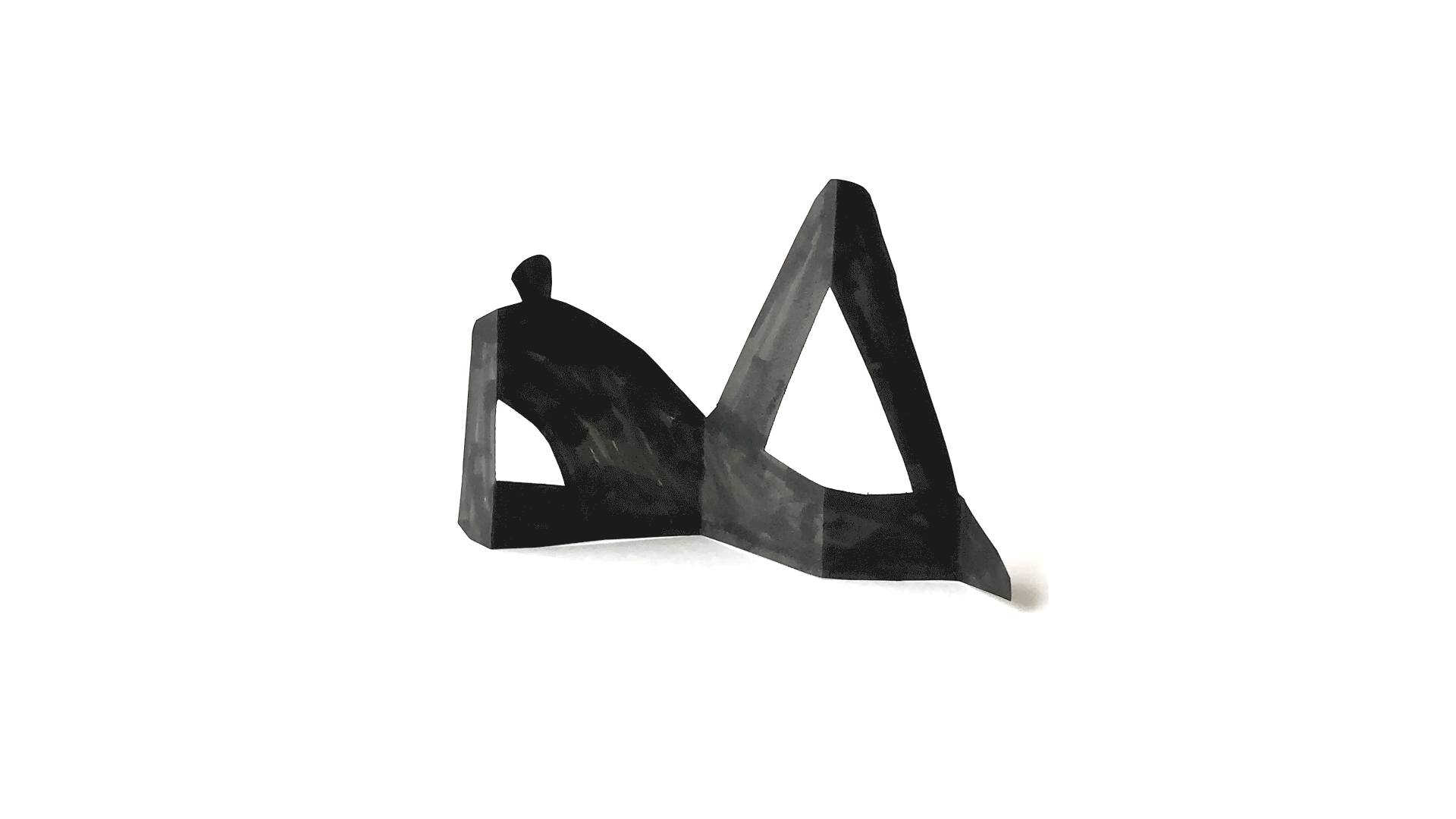 FIRST PAPER SCULPTURE BY NACHO TORRA
148 × 210 mm
PAPER SCULPTURE




Although from its origins the paper was linked fundamentally to its purpose as a support for writing, soon you will find in art a medium in which to display your most daring creative possibilities. Thus the artists have used it as a support in different artistic procedures such as drawing, engraving, watercolor, etc. Techniques that from the two-dimensionality of paper have contributed to broadening the expressive horizons of art. However, the importance it acquires in art is less well known from its three-dimensional conformation. The irruption of paper as a sculptural material in art occurs at the beginning of the 20th century, in the beginnings of modernity, having Picasso as the main reference. The projection of his works made on paper will result determining factor to understand a good part of the sculptural postulates of the first avant-garde movements, influencing in a decisive in the later development of modernity.



---
A PLEASANT PLACE FOR CREATION BENEFITING FROM THE ExPOSURE TO NATURAL LIGHT, WITH THE SEAPORT IN PLAIN SIGHT .



Most of my childhood memories are associated to painting, even during my adolescence I continued to go regularly to painting classes. I started my artistic studies at a very young age attending to classical drawing classes. I expand my knowledge during my artistic formation at laboral univeristy in my hometown gijón. learning about other classical art techniques like photography laboratory development, sculpture or art history . Im graduated in fine arts from the university of Cuenca, Spain. I went there inspired by the national museum of abstract art, and I completed my training passing through the academy of brera in Milan, Italy. During all these years I have exhibited in galleries and fairs nationally and internationally and art critics, and cultural personalities from spain like Rafael Doctor, Tania Pardo or Armando Montesinos have written about my work. After that I passed last 5 years working as a creative director for fashion, I also worked as a freelance Photographer & an as a Designer, during this time I have been able to travel all over the world and its been the best education I had this 30 years, so i think now is the time to be back painting at my new studio I called the " maison du peintre " or the house of the painter ( la casa del pintor ) a dream place I still working on in my free time.